Definition of glamping in English:
glamp|ing
NOUN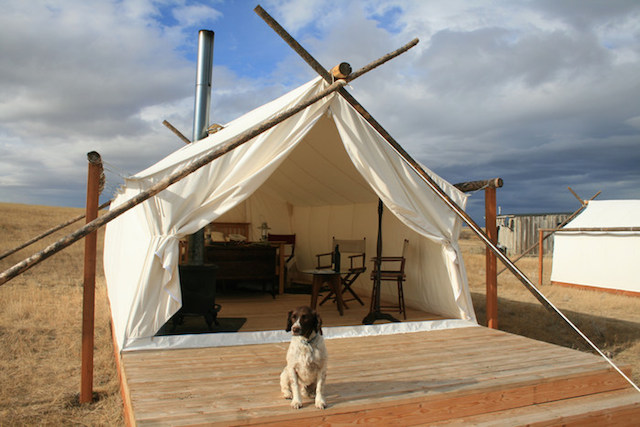 Glamping is quickly becoming the hottest new summer travel trend and sweeping across the globe. It's no secret that people have been camping with their dogs for years, but finally you can Glamp with your dog in total luxury.
No more fretting over ruining your dogs grooming or brining ugly camping supplies along that will just kill your Glamp vibe.  Now, there are plenty of pet friendly Glamping destinations and luxury gear for the pampered pup.  This is the PupStyle way after all!
1. Choose your destination: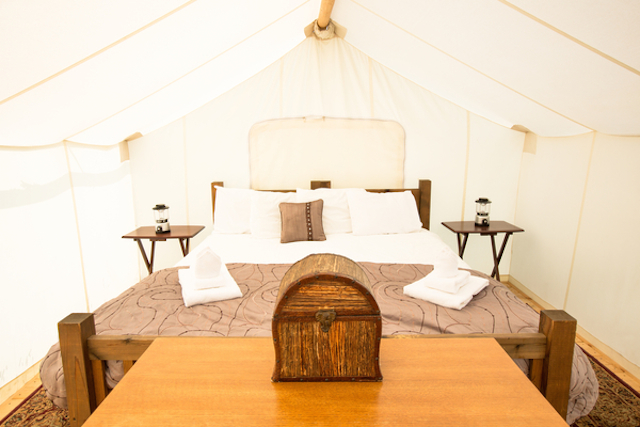 Visit Yellow Stone National Park and stay at Yellow Stone Under Canvas http://www.mtundercanvas.com/glamping.html  which offers a huge variety of BEAUTIFUL Glamping tents and is pet friendly!  Prices can vary in the hundreds of dollars per night range depending on which accommodations you choose. $25 pet fee.
There are tons pet friendly Glamping spots all across the country and a quick google search can lead the way to more options.
WHAT TO BRING?
4 ESSENTIALS Pieces every dog Glamper must have!!!
1. Dog Carrier:  You are going to need a way safely contain your fur baby at times when traveling and Petote's Lux Rio Bag in ivory does triple duty as a roller carrier, car seat and back pack!  $250
2. Travel Bed:  Crypton makes a glam yet sturdy  travel bed IDEAL for Glamping with your pooch.  Beautiful fabrics that are super man strength combined with easy packing design.  Use this in both your car and your Glamping destination.  Travel Bed Of Roses is- stain, moisture and odor resistant with GreenGuard certified fabric.
3. Travel Throw blanket-Cryton makes a pretty yet outdoorsy throw blanket will be your life saver on a Glamping trip.  Use it as a pick-nick blanket, beach blanket throw to cover up your car seats to keep them clean.  This will come handy in more ways that you can imagine.  Stain, moisture and odor resistant $99.
4.  Travel Food & Water Bowls: Sleepy Pod recently launched a BRILLIANT and BEAUTIFUL travel food and bowl set. The Yummy Travel Bowls is a model three-in-one product that that allows a pet owner to store, transport, and serve pet food and water simultaneously, without mixing or spillage of the contents.  All in PupStyle $39.99